INSTRUMENTAL SONGS OF THE BLITZ ERA
The history of popular music has demonstrated that not every standout composition needs to have vocals attached. Over the years, some memorable instrumental compositions have emerged, many taking advantage of the evolution of electronic instrumentation and experimentation. The classic 'Telstar' still sounds like a remarkable piece of work fifty years later. Equally, the electronic novelty of Gershon Kingsley's 'Popcorn' (made famous by Hot Butter in 1972) retains its perky charm.
In this feature, we explore some notable instrumental songs that emerged (or were celebrated) during the Blitz club era. Nestling among the entries are plenty of well-known compositions as well as a few obscure curios that invite further exploration.
Kraftwerk – Tanzmusik
On 1973 album Ralf and Florian it was clear that the budding elements of classic Kraftwerk were beginning to emerge. Ralf Hütter and Florian Schneider were pushing the envelope on experimentation, but also with an ear for melody.
There's a particular charm present on 'Tanzmusik' where melodic elements elevate the track over simple electronic noodling. It's a warm composition with a breezy, optimistic quality.

A year later, Autobahn would see Kraftwerk take a bigger step forward.
Tangerine Dream – Phaedra
Tangerine Dream's 1974 album Phaedra proved an international success, despite the limitations of the equipment. "Just tuning the instrument took several hours each day" Edgar Froese once commented. As the equipment warmed up, the oscillators began to detune which in turn was recorded as part of the finished music. The 17-minute title track was improvised in the studio. The haunting composition has an immersive, mesmerising quality that at times sounds like music beamed in from another planet.
David Bowie – Art Decade
David Bowie's classic 1977 album Low is the lynchpin of his 'Berlin Trilogy'. Although the album boasts several instrumental tracks, certainly 'Art Decade' is a standout moment. There's a stately quality to this composition that embraces a melancholic mood. Inspired by the name of an actual West Berlin street, 'Art Decade' was rescued from the out-take pile by Brian Eno who convinced Bowie that the rough foundations of the demo had some merit.
Space – Magic Fly
French outfit Space managed quite a feat with their 1977 instrumental outing, which was culled from the album of the same name. 'Magic Fly' seemed to straddle a gap between disco and electronic ambient, earning it an impressive No. 2 in the UK singles chart. The song seems to successfully capture the sound of the mid-70s, while also boasting a style that elevated it from being simply a cheesy novelty hit.
Jean-Michel Jarre – Oxygene Part 4
While electronic music could often be bracketed as a novelty interest, in 1976 Jean-Michel Jarre switched things up with his phenomenal album Oxygene.
The album's polished sound is all the more remarkable considering the limitations of his equipment. Yet while the album embraces atmospheric soundscapes for the most part, 'Oxygene Part 4' has a more dynamic delivery. Jarre's talent for melody dominates the washes of electronic sound. Suddenly, electronica could be both cool and commercial.
Girogio Moroder – The Chase

When Giorgio Moroder composed 'I Feel Love' in 1977, he was also unwittingly creating the foundations for electropop. Yet Moroder was also keen to move into film scores, starting with 1978's Midnight Express.
Director Alan Parker specifically wanted a song in the style of 'I Feel Love'. The result is the throbbing magnificence of 'The Chase' which is all burbling synth drama. It embraced a disco-fuelled dynamism which, like 'I Feel Love', also laid the tracks for hi-NRG.
Joy Division – Incubation
In April 1980, Joy Division released 'Komakino', a free flexi disc issued via select record shops. The flexi also featured two additional tracks, one of which was 'Incubation' (the tracks had all been taken from the original sessions for the band's album Closer). 'Incubation' is a tight and dynamic affair, driven by Stephen Morris' snap-sharp percussion. The absence of any Ian Curtis vocal doesn't diminish the power of this instrumental which has a raw, vital energy.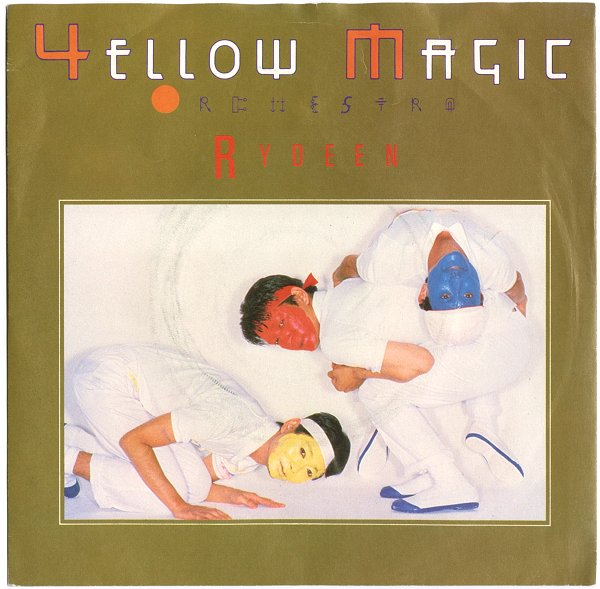 Yellow Magic Orchestra – Rydeen
Taken from their 1979 album Solid State Survivor, 'Rydeen' showcases Yellow Magic Orchestra at their technopop best. The composition is brimming with euphoric synth melodies and a solid, crunchy rhythm track. There's also a groove to the song that sets it apart from the starker, coldwave elements that a lot of synth-driven tunes of the era would embrace.

Like Kraftwerk, YMO would also prove to be hugely influential on the US techno scene of the 1980s.
John Foxx – Mr. No
John Foxx's impressive 1980 single 'No-One Driving' continued the chilly, machine soundscape that 'Underpass' had established previously. Meanwhile, lurking as a B-side track, the strange sci-fi themes of 'Mr. No' offered up an eerie quality that set it apart from other Foxx compositions of the time. There's an off kilter feel to the instrumental's rhythms, while the synths offer up a sad refrain that pulls some emotion from the machines.
La Düsseldorf – Tintarella Di …
La Düsseldorf emerged as a post-Neu! outfit that featured Klaus Dinger alongside his brother Thomas and Hans Lampe. The outfit aimed for a more dynamic approach in their music, lending these compositions a broader, often more lush sound that was distinct to Neu!. Taken from their stunning third album, 1980's Individuellos, 'Tintarella Di …' is simply a charming slice of "kosmiche musik" with its choppy rhythms and engaging melody.
Ultravox – Astradyne
Ultravox's 1980 album Vienna marked the first post-John Foxx studio album for the synth-pop outfit, now led by Midge Ure. It also proved to be a commercial hit, bolstered by the success of the album's classic title track. The album also utilises the production talents of Conny Plank. 'Astradyne', which opens the album, eschews any use of a Ure vocal, instead aiming for a sweeping synth composition that seems to throw a nod more to the German
The Human League – Tom Baker
There's something suitably otherworldly about 'Tom Baker', the B-side track to The Human League's 1981 single 'Boys & Girls'. Riffing off elements of the classic Dr Who theme, it's a quirky slice of electronica. Sadly, this single barely scraped into the Top 50 and it marked the end of a particular era for the Sheffield outfit. However, chart fame was just around the corner as the legendary Dare album loomed on the horizon.
Simple Minds – Themes For Great Cities
While the roots of their stadium rock belters were present in their early work, Simple Minds also demonstrated a talent for more leftfield compositions. In particular, the mesmerising instrumental 'Themes For Great Cities'.
Taken from their 1981 album Sister Feelings Call, the song's eerie synth melodies contrast with the tight percussive drive underpinning it. The end result is a dramatic workout which sounds like something from a completely different band.
The Teardrop Explodes – East of The Equator
The Teardrop Explodes' album Wilder seemed to draw from many different wells for its sound. The brash pop of 'Colours Fly Away', by example, gave the band something of a New Romantic veneer.

Included as a B-side track on the 12" release, 'East Of The Equator' delivered a 6-minute jam session. The composition plays around with some psychedelic licks including organ fills, some bright brass and a tight bass groove.
Vangelis – Chariots Of Fire
Choosing Vangelis to score a film about 1920s Olympic runners sounds odd on paper. But the resulting film score put the electronic musician on the map – and opened the door for a soundtrack career. The film's director, Hugh Hudson, chose Vangelis after hearing the albums Opera Sauvage and China. The strength of the musician's compositions conveyed strength, humanity and determination, all traditionally scored by an orchestra, but nonetheless just as powerful under an electronic template.
Soft Cell – …So
The B-side track to 1982 single 'What', this composition had been drummed up by Dave Ball during a solo studio session. The track also features Ball on tenor saxophone as he explained in his book Electronic Boy: "…basing my attempted freeform style very loosely on that of James White…" While it seems that a Soft Cell tune without Marc Almond's vocal might seem a little empty, this pop groove feels polished and complete on its own merits.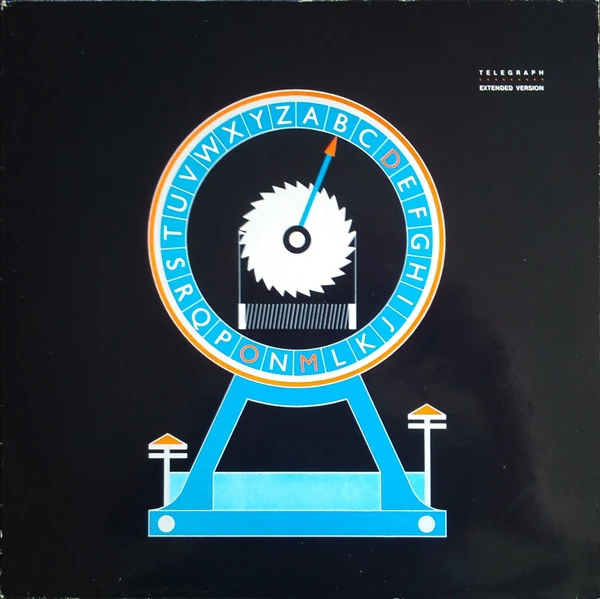 OMD – 66 And Fading
OMD's 1983 single 'Telegraph', and parent album Dazzle Ships, demonstrated effective synth-pop, but marked a downturn in the band's fortunes.
With the well of inspiration running dry, they thought of smarter ways to produce music. '66 and Fading', the single's B-side track, is a wistful, ambient instrumental that's minimal and also quite haunting. On that basis, it's surprising to learn that the composition was built around the chords from album track 'Silent Running' simply slowed down and reversed.
Brian Eno – An Ending (Ascent)
1983's Atmospheres and Soundtracks had been a continuation of sorts of Brian Eno's ambient series of albums. Working in conjunction with Roger Eno and Daniel Lanois, the music was originally written for a documentary film about the Apollo program.
'Ascent' is perhaps one of Eno's most well-known ambient pieces – a haunting, melancholic slice of electronica. Not surprisingly, the track has been a popular addition for film scores, including 28 Days Later, Drive and Traffic.
Blancmange – Heaven Knows Where Heaven Is
Although best-known for delivering inventive chart-topping synth-pop, Blancmange could also serve up intriguing instrumentals when the mood took them ('Sad Day' from debut album Happy Families stands out as an example).

'Heaven Knows Where Heaven Is' is a sweet little synth reverie that oozes charm. Appearing as the B-side track to their 1982 single 'Blind Vision', there's a simplicity to the composition yet with hooks that manage to stay your head.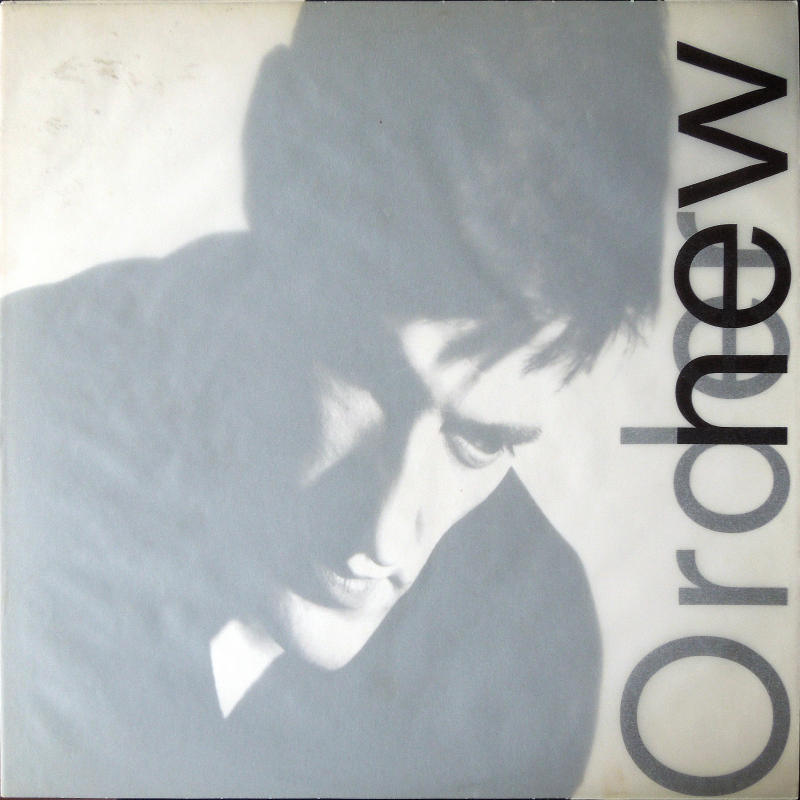 New Order – Elegia
Originally an instrumental piece that featured on New Order's 1985 album Low-Life, the downbeat 'Elegia' had previously featured in the soundtrack to the John Hughes' 1986 movie Pretty In Pink
Written in memory of Ian Curtis, the original composition was actually edited down from a 17-and-a-half minute recording that the band had produced. The longer version of the track was later released on their 2002 compilation release Retro and the 2008 reissue of Low-Life.
Neu! – Euphoria
The complicated history of Neu!'s fourth studio album is an article in itself. Neu! 86 marked another ingredient in the frictions between Klaus Dinger and Michael Rother. Disagreements aside, the album served up one of Neu!'s finest moments. 'Euphoria' (previously titled 'Quick Wave Machinelle') is pure joy. A tight percussive beat, brassy effects and a hook-laden melody dominate. The end result suggests a theme song to a sci-fi series from the universe next door.
---
This feature originally appeared in issue 5 of Blitzed. Order here: https://blitzedmag.com/product/blitzed-issue-5-sept-oct-2022-on-sale-now/
Order the latest issue of Blitzed here: https://shorturl.at/mwyT8