Once again, Record Store Day looms and it provides an opportunity for a selection of intriguing releases and reissues across a broad number of genres.
Record Store Day is the one day of the year when over 260 independent record shops all across the UK come together to celebrate their unique culture. Special vinyl releases are made exclusively for the day and many shops and cities host artist performances and events to mark the occasion. Thousands more shops celebrate the day around the globe in what's become one of the biggest annual events on the music calendar.
Here, Blitzed takes a look at some titles that might be of significant interest to our readers.
Please note, although RSD falls on Saturday 23rd April, manufacturing delays for some titles means that some items will not be available until the 18th June. Also note that some titles may not be available in every shop participating.
---
---
ASSOCIATES – COVERS
The Associates were a Scottish post-punk and pop band, formed in 1979 by Billy Mackenzie and Alan Rankine (see the latest issue of Blitzed for an exclusive interview with Alan). The band achieved commercial success in 1982 with the UK Top 10 album Sulk (celebrating its 40th Anniversary this year) and UK Top 20 singles 'Party Fears Two' and 'Club Country'.
A new vinyl EP release featuring a series of covers by the Associates is being released for RSD. Released as a 140g clear 12″ record, Covers features tracks by David Bowie & Diana Ross, plus rare Billy MacKenzie single 'Kites'.
---
DAVID BOWIE – BRILLIANT ADVENTURE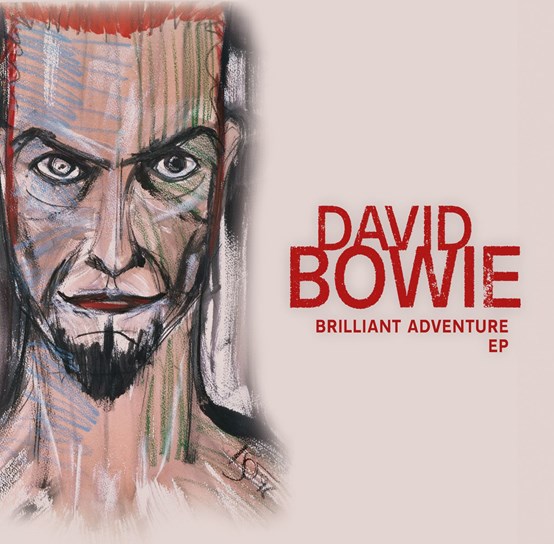 A 12″ EP release which features four unheard tracks from Bowie's 1.Outside era.

Tracks include 'Johnny Downloader', an early version of 'I'm Afraid Of Americans' recorded during the sessions with Brian Eno for the album and mixed in November 1994, but not released on a Bowie album until 1997's Earthling, an alternative single mix of 'I Have Not Been To Oxford Town' and two tracks, 1.Outside's 'A Small Plot Of Land' and the Jacques Brel cover 'My Death', performed by Bowie and pianist Mike Garson at a fundraiser for the New York Public Theater at the Shakespeare Festival in New York on 18th September 1995. Also available on CD.
---
THE CURE – PORNOGRAPHY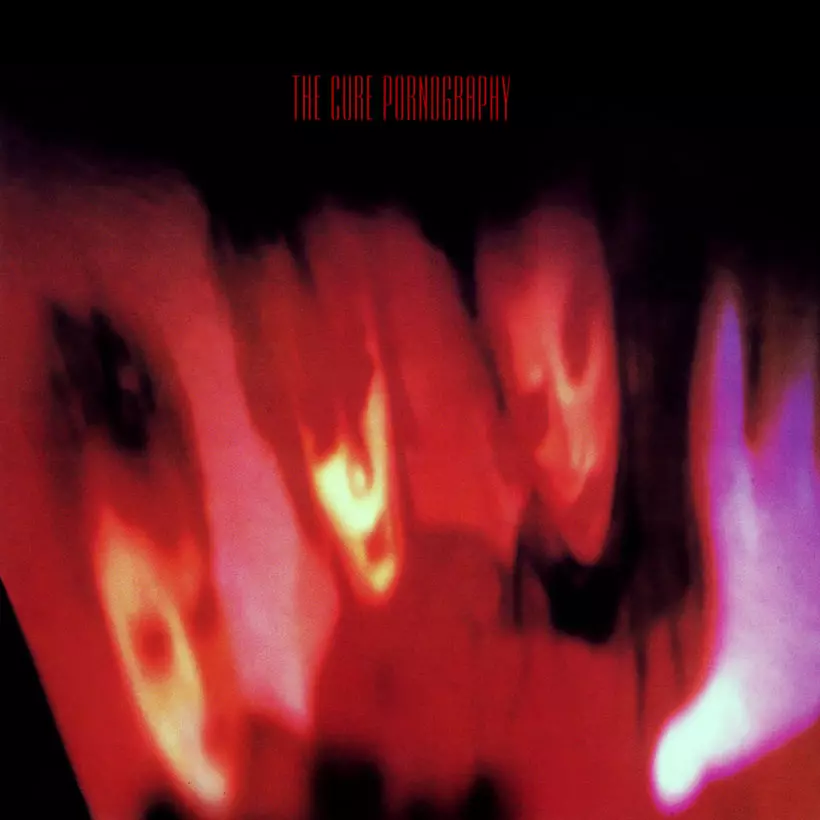 The Cure's classic 1982 album Pornography is released here in a picture disc format.
The artwork and the new cut by Miles Showell at Abbey Road have been supervised and approved by Robert Smith. Features the single 'The Hanging Garden' and fan favourite 'The Figurehead'.
The original design by Ben Kelly and The Cure has been prepared for a picture disc release by Robert's long-standing collaborator, Andy Vella.
---
ECHO & THE BUNNYMEN – B-SIDES & LIVE (2001 – 2005)

Echo & the Bunnymen originally formed in Liverpool in 1978. Their 1980 debut album Crocodiles went into the top 20 of the UK Albums Chart. The band's cult status was followed by mainstream success in the UK in 1983 when they scored a UK Top 10 hit with 'The Cutter'. Likewise, 1984's Ocean Rain album helped to boost their profile.
B-Sides & Live (2001 – 2005) brings together rare recordings by Echo & the Bunnymen, including acoustic versions of 'Make Me Shine' and 'Nothing Lasts Forever' along with recordings of 'Killing Moon' and 'Lips Like Sugar' from Reading Festival in 2005.

Clear vinyl release for this collection of songs previously only available as a digital release.
---
ERASURE – NE:EP
Erasure have emerged as one of the UK's most prominent synth-pop outfits with a stunning history of captivating and euphoric pop tunes.

A special release for Record Store Day, Erasure's Ne:Ep was originally released on CD and Cassette in October to celebrate the band's UK tour.
Featuring 4 brand new tracks recorded during The Neon sessions, plus the single 'Secrets', this special coloured vinyl release adds additional previously unreleased remixes and comes with a high definition audio download code.
---
FRANKIE GOES TO HOLLYWOOD – ALTERED REELS
Iconic Liverpool outfit Frankie Goes To Hollywood sprang to infamy when their 1983 debut single 'Relax' was banned by the BBC in 1984 while at No. 6 in the charts and subsequently topped the UK Singles Chart for five consecutive weeks.
Their debut album, Welcome to the Pleasuredome, reached No. 1 in the UK in 1984. Their 1984 single 'Two Tribes' has also helped to seal the outfit's reputation for dynamic and controversial compositions.

First time on vinyl for the sought after cassette mixes of 'Two Tribes' and 'Relax'. This release also comes with new artwork.
---
THE HUMAN LEAGUE – DON'T YOU WANT ME (PURPLE DISCO MACHINE)
Originally released in November 2021, this 40th Anniversary remix in collaboration with Purple Disco Machine is now available as a 12″ for Record Store Day.
The Human League are also reissuing remix album Love and Dancing, which hasn't been pressed since 2003 and, for its 40th anniversary, will be cut at half speed and feature alternative/adjusted artwork as well as white vinyl. The album was principally the brainchild of Dare producer Martin Rushent, who was inspired by the work of the nascent hip hop scene and particularly Grandmaster Flash. As part of the process, Rushent cut up the Dare tapes and glued them back together. In total, over 2,600 edits feature on the album. Love and Dancing will be available from June.
---
SIMPLE MINDS – 5X5 LIVE
Formed in Glasgow in 1977, Simple Minds are one of the UK's most successful bands, having achieved critical acclaim and a number of chart-topping albums.
First released in 2012, 5X5 Live is a live album recorded across Europe, featuring recordings of five songs from each of the band's first five albums as well as a selection of bonus tracks. Highlights include performances of classic songs including 'Someone Somewhere In Summertime', 'Glittering Prize' and 'Theme For Great Cities'. The complete album is now released on vinyl for the first time, pressed on three 180g red, white and blue vinyl exclusively for Record Store Day 2022.
---
THOMAS DOLBY – HYPERACTIVE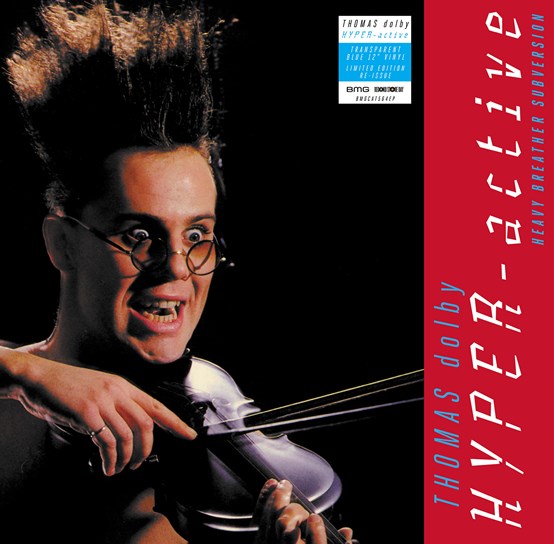 Reissued for the first time since 1996 and on transparent blue vinyl exclusively for Record Store Day, 'Hyperactive' was the first single taken from Thomas Dolby's second album The Flat Earth.
Originally released in 1984, it was conceived as a potential song for Michael Jackson but was eventually recorded and released by Dolby himself. 'Hyperactive' is Thomas Dolby's highest charting UK single, achieving a position of No. 17. This reissue of a 1984 12" features an extended version of the track, plus remastered 7" version and remastered original b-side 'White City'.
---
ULTRAVOX! – LIVE AT THE RAINBOW 1977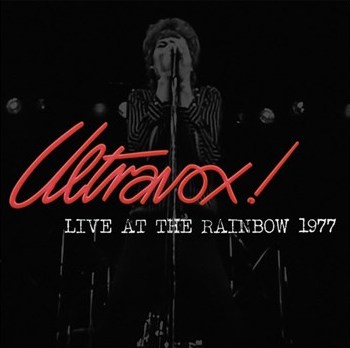 First physical release on any format for the 45th Anniversary of this live show recorded at the Rainbow Theatre, London February 1977.
Featuring the original line-up of John Foxx on vocals & harmonica, Billy Currie on keyboards & violin, Stevie Shears on guitar, Chris Cross on bass and Warren Cann on drums.
First time on vinyl for 3 songs that didn't make it on to the band's eponymous debut album: 'I Came Back Here To Meet You', 'T.V. Orphans' and 'I Won't Play Your Game'.
---
More details on Record Store Day, including a full catalogue and a list of shops collaborating, is available via the Record Store Day website: